The Sea King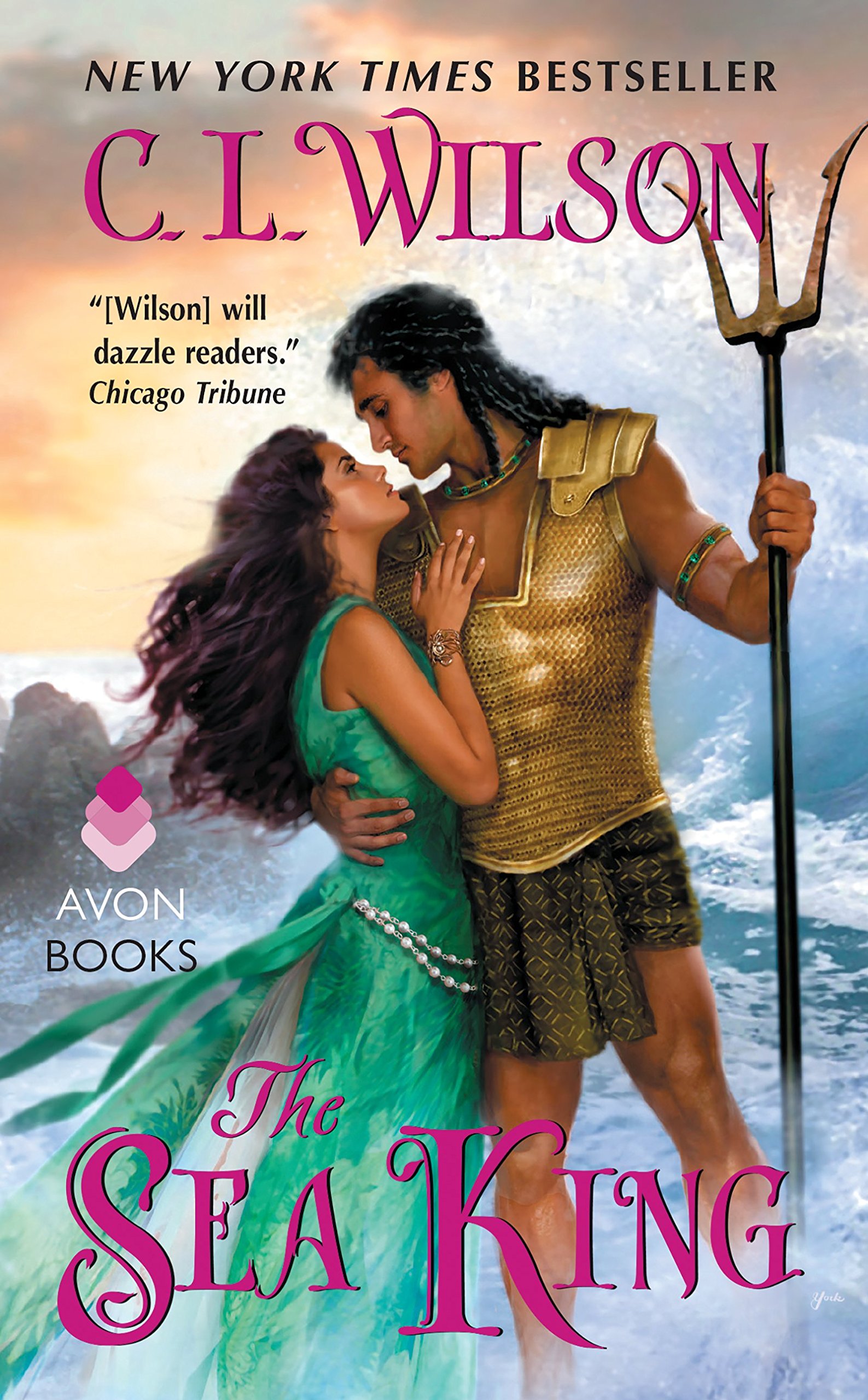 Download Excerpt
A Weathermages of Mystral Novel
In stores now!
He wasn't supposed to choose her . . . 
Seafaring prince Dilys Merimydion has been invited to court the three magical princesses of Summerlea. To eradicate the pirates threatening Calberna and to secure the power of the Sea Throne, Dilys vows to return home with a fierce warrior-queen as his bride. But politics has nothing to do with unexpected temptation.
She didn't dare wed him . . . 
A weathermage like her sisters, Gabriella Coruscate's gentleness exemplifies the qualities of her season name, Summer. Yet her quiet poise conceals dangerous powers she cannot begin to wield. Better to live without excitement, she reasons, than risk her heart and lose control—until an irresistible Sealord jolts her awake with a thunderclap of raw desire.
Until evil threatens everything they hold dear . . . 
When pirates kidnap Summer and her sisters, Dilys is in a desperate quest to save the woman he loves. Only by combining his command of the seas with the unleashed fury of Summer's formidable gifts can they defeat their brutal enemies and claim the most priceless victory of all: true love.
** LEGAL FOLDEROL **
Regarding purchase links below, FTC regulations now require me to disclose that as an Amazon Associate I earn from qualifying purchases when you follow my Amazon purchase links. (And if you DO follow my Amazon links, I really, really appreciate it!) The other links might also earn me a little dosh from qualifying purchases, just FYI. (Not that they have so far, but I always live in hope!)
| | |
| --- | --- |
| Publisher: | Avon |
| Published: | October 31, 2017 |
| ISBN (10): | 0062018981 |
| ISBN (13): | 9780062018984 |
Reviews
"A rollercoaster ride you won't want to stop!" ~ RT Book Reviews, 4.5 Stars, Top Pick
"This fantastical romance provides an expert mix of magic, love, and adventure." ~ Kirkus Reviews
"Wilson is the queen of fantasy romance...I highly recommend the THE SEA KING." ~ Night Owl Reviews, 5 stars, Reviewer Top Pick
"A MAGICAL JEWEL OF THE SEA" ~ Addicted to Romance, 5 stars
"truly a masterpiece" ~ The Eater of Books
"I don't think I have held my breath [sic] through so many scenes in a long time... I cannot WAIT to see where the next book takes it!" ~ Novel Grounds
"The chemistry between her characters is red hot and the romance is sizzling. I am addicted to C.L. Wilson books...I definitely recommend this book to anyone who enjoys fantasy and romance because it's the best of both worlds! ~ Dreaming of Alba"
Translations
| | |
| --- | --- |
| | |
| German translation of THE SEA KING, Part 1, retitled Die Wellen singen (The Waves Sing), released by Bastei Lubbe (Bastei Verlag) on on September 28, 2018. | German translation of THE SEA KING, Part 2, retitled Wenn Der Sturm tobt (When the Storm Rages), released by Bastei Lubbe (Bastei Verlag) on September 28, 2018. |