Lady of Light and Shadows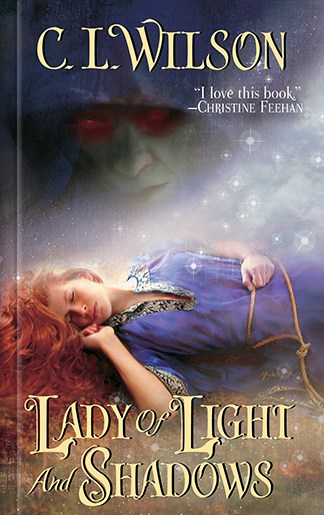 Download Excerpt
Book 2 of the Tairen Soul Series
Always, she had feared the magic.
Always, she had fought the dark visions.
Always, she had dreamed of the lover who could save her…
Since her earliest memories, Ellysetta Baristani has feared magic, even as she has been inexorably drawn to all things Fey, especially the poetry and legends of Rain Tairen Soul. Now claimed as Rain's truemate and no longer able to deny her own magic, Ellysetta is swept into the very center of a struggle filled with the magic and darkness she has always feared. The High Mage of Eld wants to capture her. The most murderous dahl'reisen who ever lived wants her dead. And her enemies will corrupt even the people she loves most in their quest to claim her magic for themselves.
** LEGAL FOLDEROL **
Regarding purchase links below, FTC regulations now require me to disclose that as an Amazon Associate I earn from qualifying purchases when you follow my Amazon purchase links. (And if you DO follow my Amazon links, I really, really appreciate it!) The other links might also earn me a little dosh from qualifying purchases, just FYI. (Not that they have so far, but I always live in hope!)
| | |
| --- | --- |
| Publisher: | Avon Books |
| Published: | September 28, 2010 |
| ISBN (10): | 0-0620-2301-2 |
| ISBN (13): | 978-0-0620-2301-8 |
Book Video
Reviews
"Sometimes a story demands your attention, sometimes a novel demands to be read immediately and in the end rewards you with a stunning tale. Lady of Light and Shadows is such a novel!" ~Dark Huntress, reviewer and cofounder of Realms On Our Bookshelves, Lady of Light and Shadows, Five Stars
"I found this title to be as awesome as the first. This is a highly addictive series and I hope to see more!" ~Detra Fitch, Huntress Reviews, Five Stars, Lady of Light and Shadows
"C.L. Wilson has done it once again she will make you desperately long for the next edition of this beautiful four-book fantasy."~Sandra Marlow, Historical Romance Club, Five Stars, HRC Reviewers Choice Award, Lady of Light and Shadows
"Wilson jumps back into her tale without skipping a beat, expanding her world with finesse while boldly taking her story in entirely unexpected directions." ~Publishers Weekly, Lady of Light and Shadows
"C.L. Wilson has written an engaging and spectacular epic that should not be missed. I have no qualms in stating that Lady of Light and Shadows along with Lord of the Fading Lands are the best two books to come out for 2007 and for fantasy, probably the best of the decade." ~Katie, Romance Junkies ...
"Ms. Wilson writes a gripping and moving paranormal fantasy that has quickly made her my new favorite paranormal author." ~ Lori Sears, Reviewer, The Romance Reader's Connection, 4.5 Stars, Lady of Light and Shadows
" A compelling story with thrilling action." ~Lisa Baca, Romance Reviews Today
"One of the most exciting and original fantasy novels around." ~Sue Burke, Fresh Fiction, Lady of Light and Shadows
Awards
Lady of Light and Shadows was nominated for a Fantasm Award in the Best Epic Fantasy category. Voting is now open at Fantasm Awards.
Lady of Light and Shadows won the 2008 Gayle Wilson Award of Excellence in the paranormal category.
Lady of Light and Shadows finaled in the 2008 Desert Rose Golden Quill Contest in the Fantasy, Sci Fi, Futuristic category.
Lady of Light and Shadows won the 2008 Winner Beacon Contest - Published Division Award in the Paranormal, Fantasy, Sci Fi category.
Lady of Light and Shadows finaled in the 2007 National Readers' Choice Awards in the Best Paranormal/Fantasy Romance category.
Translations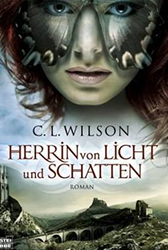 The German translation of Lady of Light and Shadows, Herrin von Licht und Schatten, is published by Bastei Lübbe (Bastei Verlag) and is available in both paperback and ebook editions.
ISBN-10: 3404187466
ISBN-13: 978-3404187461