King of Sword and Sky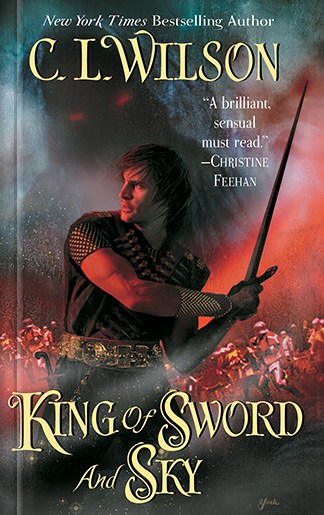 Download Excerpt
Book 3 of the Tairen Soul series
Only one enemy could destroy them.
Only one love could unite them.
Only together could they lead their people to victory.
Returning to the Fading Lands with his Celierian truemate, Rain discovers a dissension among the most powerful members of his own council. As the Eld plot their next deadly strike, Ellysetta struggles to master her powerful magic and discover how to save the tairen, while Rain confronts open challenge to his rule and prepares to lead the Fey army to war.
** LEGAL FOLDEROL **
Regarding purchase links below, FTC regulations now require me to disclose that as an Amazon Associate I earn from qualifying purchases when you follow my Amazon purchase links. (And if you DO follow my Amazon links, I really, really appreciate it!) The other links might also earn me a little dosh from qualifying purchases, just FYI. (Not that they have so far, but I always live in hope!)
| | |
| --- | --- |
| Publisher: | Avon Books |
| Published: | September 28, 2010 |
| ISBN (10): | 0-0620-2300-4 |
| ISBN (13): | 978-0-0620-2300-1 |
Book Video
Reviews
"The richly imagined third volume of Wilson's bestselling fantasy romance series draws readers into a complex web of ancient magics and looming war." ~Publishers Weekly, King of Sword and Sky
"Wilson peels back layers of secrets surrounding the evil mages of Eld and their schemes to destroy the Tairen and the Fey, but the revelations never overwhelm the emotional intensity of Ellysetta and Rain's developing relationship or diminish the textured beauty of the writing. An exciting climax will leave fans hungry for more." ~Publisher's Weekly, ...
"Worldbuilding - if I had the power, I would shout it from the rooftop that Wilson is the Queen of it and crown her so!"~Lurv à la Mode, King of Sword and Sky, 2008 Top Five Reads
"Buy it. Now. You're crazy if you don't!" ~Fresh Fiction, King of Sword and Sky
"I cannot praise this series high enough for it is the perfect balance of fantasy and romance! In the end C.L. Wilson masterfully leads the reader to yet another action driven ending that makes you feel sad to leave the Fading Lands and count the day's until Queen Of Song And Soul is released." ~ ...
"Goosebumps. If I had to choose one word to describe my reaction to these books, it would be goosebumps. There is no other series out there at the moment that gives me more goosebumps per thousand words than this one Verdict: as of now, ANA'S BEST BOOK OF 2008, Rating: 10. Perfection. Desert Island ...
Awards
King of Sword and Sky finaled in the 2009 Prism Contest in the Futuristic, Fantasy and Paranormal romance fiction category.
King of Sword and Sky finaled in the 2009 Desert Rose Golden Quill Award in Fantasy, Sci Fi, Futuristic category.
King of Sword and Sky was nominated for the 2008 Romantic Times Reviewer's Choice Award in the Fantasy Novel category.
King of Sword and Sky was the October 2008 Paranormal Romance "PNR Staff Top Pick."
King of Sword and Sky won First Place in the Fall 2008 Night Owl Romance Awards for Best Fantasy/Futuristic/Off World Romance.
King of Sword and Sky was one of 11 winners for the 2008Â CataNetwork Reviewers' Choice Award for Single Title.
Translations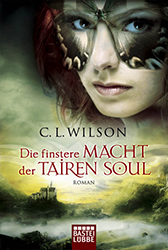 The German translation of King of Sword and Sky, retitled Die Finstere Macht der Tairen Soul (The Dark Power of the Tairen Soul) is published by Bastei Lübbe (Bastei Verlag) and is available in both paperback and ebook editions.
ISBN-10: 3404187520
ISBN-13: 978-3404187522