Crown of Crystal Flame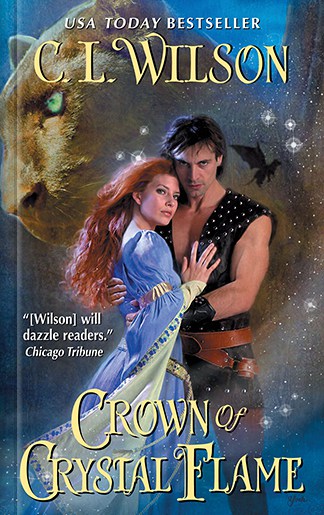 Download Excerpt
Book 5 of the Tairen Soul Series
A song of Love won her heart.
A Song of Darkness haunted her soul.
A Song in the Dance would seal her fate.
Seers had long foreseen an extraordinary destiny for Ellysetta Baristani. Already she had won the heart of the Fey King-the magnificent Rain, ever her ally, eternally her love. She had saved the offspring of the magical tairen and fought beside her legendary mate against the armies of Eld. But the most powerful-and dangerous-Verse of her Song had yet to be sung.
As the final battle draws nigh and evil tightens its grip upon her soul-will Ellysetta secure the world for Light or plunge it into Darkness for all eternity? As she and Rain fight for each other, side by side, will they find a way to complete their truemate bond and defeat the evil High Mage of Eld before it's too late, or must they make the ultimate sacrifice to save their world?
** LEGAL FOLDEROL **
Regarding purchase links below, FTC regulations now require me to disclose that as an Amazon Associate I earn from qualifying purchases when you follow my Amazon purchase links. (And if you DO follow my Amazon links, I really, really appreciate it!) The other links might also earn me a little dosh from qualifying purchases, just FYI. (Not that they have so far, but I always live in hope!)
| | |
| --- | --- |
| Publisher: | Avon Books |
| Published: | October 26, 2010 |
| ISBN (10): | 0-0620-1896-0 |
| ISBN (13): | 978-0-0620-1896-0 |
Book Video
Reviews
"One of the best books I have read this year and more than a worthy ending for this terrific series." ~ SmexyBooks.com, Crown of Crystal Flame
"The highly anticipated conclusion to Wilson's impressive Tairen series is everything fans could wish for. . .A truly stellar achievement!" ~ RT Book Reviews, 4.5 Stars, Top Pick, Crown of Crystal Flame
"This story is action packed yet with a tender undertone. . . Great way to end a war and a series!" ~Night Owl Reviews, 5 Stars, Top Pick, Crown of Crystal Flame
"With CROWN OF CRYSTAL FLAME C.L. Wilson has cemented herself among the greatest authors on my shelves, I will love reading this series for the rest of my life!" ~ Leontine's Book Realm, Crown of Crystal Flame
"A superb climax" ~ Harriet Klausner, Genre Go Round Reviews, Crown of Crystal Flame
"A truly magnificent masterpiece." ~ Fresh Fiction, Crown of Crystal Flame
"A fantastic ending to an epic and sweeping fantasy romance" ~ The Book Pushers, Crown of Crystal Flame
"A phenomenal ending to one of the best series I've ever read!" ~ Bitten By Paranormal Romance, Crown of Crystal Flame
Awards
Crown of Crystal Flame has been awarded the reviewer nominated and reader-selected Romance Reviews Best Fantasy Romance of 2010.
Translations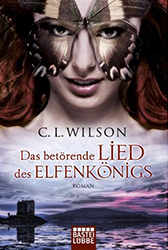 Retitled Das Betörende Lied des Elfenkönigs (the Beguiling Song of the Elf King), released by Bastei Lübbe (Bastei Verlag) on January 20, 2011.